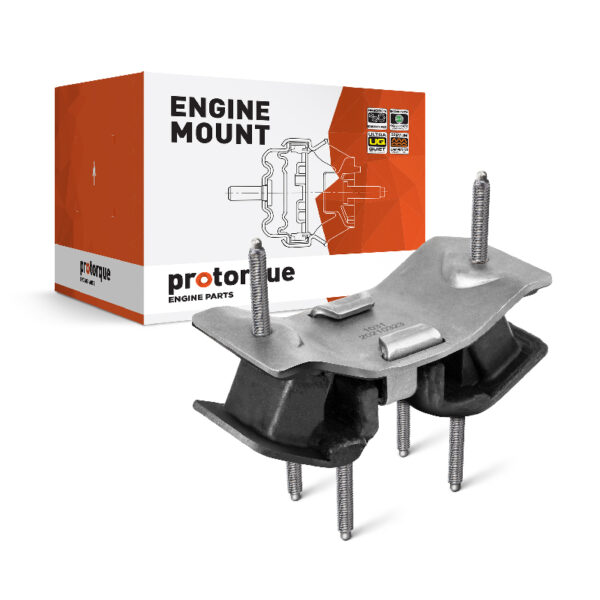 Engine Mounts
An engine mount's purpose is to secure the engine to the chassis in the engine bay, and damping to prevent excessive engine noise and vibration caused by road bumps, engine inertia and torque from travelling into the rest of the vehicle.
Engine mounts do not need any maintenance or regular servicing and only need replacing when failing or wearing out.
Protorque Engine Parts covers three main types of engine mounts, Hydraulic, Electrically Switchable and Metal/Rubber.
Specifications
Proprietary Silent Ride Technology (SRT) including premium rubber materials and high-strength aluminium or steel for maximum safety and comfort
Superb damping and insulation capability for driving comfort, reduced noise and vibration, and low engine torque and inertia
Made with premium, raw rubber materials with advanced compounding and sealing to provide great static and dynamic stiffness, weather resistance and longevity
Metal structure and Class 10.9 fasteners treated with electrophoresis or electro-galvanization coating process to ensure high yield and tensile strength for easy installation and wear resistance
Direct OE replacement offering direct fitment and functionality, either meeting or exceeding OE performance in areas of stiffness, durability, and adaptation
Sourced from leading, global OE manufacturers to ensure compatibility and direct fit, covering applications to 95% of the Australian car parc
Mounting hardware supplied, where required
Warranty info
24 months / 40,000km warranty whichever comes first